Transportation and Mobility
---
TSI is a boutique mechanical engineering firm consisting of experienced vehicle enthusiasts.
Large OEM automotive or niche market vehicle development programs, down to personal transportation solutions: TSI has the experience to direct, manage, and execute various project scopes within your program management team.
Our team is well-versed in all aspects of vehicle development ranging from simulation support for component suppliers to lead engineer roles in full-vehicle programs. Our services are used by small niche vehicle manufacturers, medium sized commercial vehicle makers, multi-national Tier 1 suppliers and OEM's. Our success comes from our flexibility to tailor our role into the requirements of the overall programs and teams and execute that role effectively.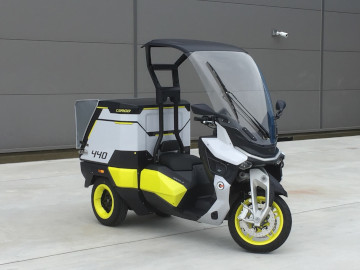 TSI will fit into your management team and process through organized and effective communication with a goal of complete satisfaction for the client as well as that of your end user. We work with your entire team to ensure we are all on the same page so that all marketing requirements and cost targets are met.
We are large enough to handle major projects; small enough to pick up the phone and give us a call
Completed on-time with unique and innovative solutions:
Structural Engineering

Body and chassis engineering: FEA for stress, crash, NVH
Mass and stiffness optimization

User Experience

Ride and handling: suspension system design, MBD
Industrial Design
Ergonomics

Subsystems and Components

Concept design
Simulation and analysis of mechanisms and mechatronic systems
Lifetime testing (creep, fatigue, corrosion, etc.)
Design for manufacturing (fastening technologies, metal forming, mold flow analysis, composite design)

Program Management

Project management
Requirements Management and Voice of the Customer
Reverse engineering
Compliance engineering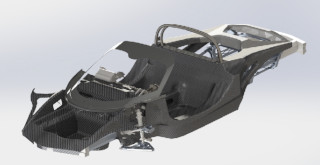 TSI is well-versed in the common Automotive Industry processes and procedures that make programs complete, successful and and on-time. By setting and executing process- and deadline-driven goals, we hone our work to provide better results. You can depend on the knowledge and wisdom gained from years of experience to
Full Vehicle
Major Subsystems: (ex. Entire chassis, suspension systems, etc.)
Components
Whether your market is the Commercial Vehicle (from eMobility to Heavy Vehicle), Passenger Vehicles, or Personal Transportation, you can believe in TSI to carry your project through to a successful completion.
We have extensive project experience in this area. Contact us for a customized a presentation that will cover recent project solutions and experience that will speak directly to today's challenges.