TSI is a small and nimble organization with a fast-moving automotive industry culture that can reliably take small projects from concept, through the R&D process, to finished prototype faster than many A&D organizations can.
TSI staff are dedicated to innovation, precision, and quality. We are registered with the Controlled Goods Program; have secure facilities, utilize IT partners recognized for standard data security, and utilize strong encryption for data transfer.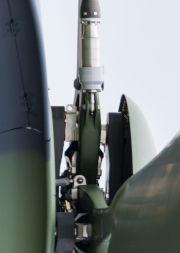 Some highlighted experiences for our clients:
Optimization and design for extreme operational environments
Low to high volume manufacturing processes
Developing and validating simulation methods
Engaged high performance computing to solve massive multi-physics models
Training & mentoring
Providing technical design reviews to internal and external stake holders
Ground up design of micro and large scale EV's
Tight university collaboration and R&D partnerships
Disclaimer: Due to the confidential nature of the programs we have been and are currently involved in, we regret that we cannot share many of the relevant information. We welcome inquires from the Defence industry about what we can do for you. All related images are representational only and do not reflect the contents of the individual programs TSI has participated in.